When renting a home or apartment there is one thing that there never seems to be enough of. Storage space! Rather than getting rid of your possessions, especially things you may be wishing to keep as you prepare to buy a home, we have an alternative. Affordable Portable Storage for Renters is the answer you are looking for!
Extra Storage Space Whenever You Need It
The changes in packages for mortgages and houses have affected most anticipated homeowners. Until the pandemic is over, the prices may not be likely to get favourable or a bit fair. As a result, most homeowners expect to rent cheaper spaces while waiting for better days. The best alternative has been apartments, smaller houses, and much cheaper basement suites.
However, the biggest challenge for many renters remains space. While you save for a home, you also want to buy different household items which cannot wait. However, the space is limited for furniture, bicycles, camping gear, skiing equipment, and electronics.
As storage within rentals is limited, many people have begun to opt for mobile storage facilities. Portable storage can rented at an affordable price and is convenient when moving from house to house.
How to use portable storage for renters
The pandemic has resulted in plans changing and people moving from place to place in search of a cheaper place but with enough room. GoBox portable storage understands the hassle of transporting items to an apartment building. There are specific rules for how much time is set for our truck to offload and load items. Community policies are guiding how long a storage container should stay.
As a result, GoBox portable storage has an on-site location for clients to load their goods. This option is favorable if your community is squeezed. Clients can pack all their items at our storage yard while securing delivery to another home.
There's no need to go through the hassle of selling you valuable items. Talk to GoBox portable storage and enjoy enough room for all your belongings.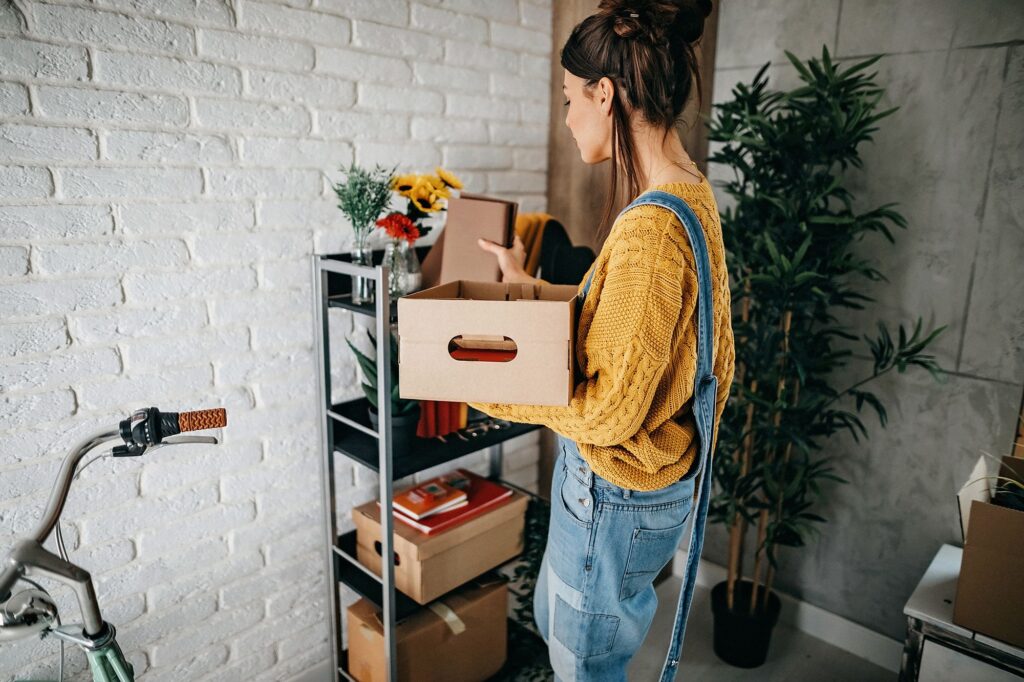 Portable storage unit, the way to go!
Stop worrying about space when GoBox portable storage container can work for you. Until you secure a big room, garage, or basement, you have a place you can call home for all your furniture and seasonal items. Our storage facilities are safe and secure with 24 hour surveillance. We aim to provide convenience, and to that end, our containers are weather proof and well maintained to ensure your items remain in good condition.
GoBox portable storage has enough room for all your items ranging from 10′, 20′ and 40′ containers. We never ask our clients to squeeze into a smaller space than they require. You can change the storage size as you want from smaller to bigger or even larger size. Apart from storage containers, we understand some community policies which prohibit having storage containers, as such you can leave your container at our storage facilities.
Portable Storage partners for Students
After months of studying and researching, some University and college students need VIP accommodation for their belongings; after all, they are tomorrow's professionals. It's hard. There's always the worry of carrying belongings back home during the summer break and carrying them back to school later. That's a lot of effort!
Renting GoBox Portable storage units is amongst the best options for students. Portable storage units save students the inconvenience of moving items from place to place while the move may be temporary.
During the upcoming summer break, avoid the hassle of shipping your belongings by renting GoBox Portable storage units to load your desk, mini-fridge, mattress, bed, and cabinet. We can keep all these products at your local GoBox Portable storage location. They will be safe and ready for you when you need them again!
Conclusion
If you are considering how to hold on to your valued possessions but don't have much space. Get in touch with GoBox Portable Storage. We would be happy to discuss your needs and help you find the best solution.
---
[blocksy-content-block id="194″]
[blocksy-content-block id="229″]