It seems there is never enough storage space. As the family grows and you are slowly catching up with the latest trends, space is never enough. Moving items or finding extra storage is quite a hassle; you cannot build a new house every time you buy or move items. The good thing is portable storage has brought much ease and convenience. Mobile storage has made it easier to store extra items instead of traditional hiring a moving truck or self-storage. In this post we will suggest great ways to use a portable storage container.
1. Free up space for the sale of your home 
Before you put your home up for sale, you may want to remove many personal belongings and unnecessary items. Decluttering one's home before welcoming potential buyers creates a higher possibility of making a sale quickly, because buyers can see the actual space of the property.
Selling a place you've lived for years isn't easy, primarily because of the emotional attachment. Probably you have some family photos, gifts, furniture, baby items, and closets full. By renting a mobile storage unit, you can get keep of all these valuable items instead of getting rid of them.
GoBox portable storage has a suitable unit to help you declutter your home before the big move. GoBox portable storage will deliver a unit upon request and give you enough time to pack until ready to move.
2. Property renovation
Property renovation is necessary from time to time to ensure your home remains conducive and pleasant. Before renovating a property, there's always a need to remove all your items and leave the property empty for renovation. The best solution during property renovation is using a portable storage unit.
We have great portable storage units in large and small sizes perfect for all your home and business items. GoBox portable storage has all-weather units with a lockbox as a security measure. Upon request, we will deliver a portable storage unit to your business or home address.
3. Property storage during Restoration
Disasters can happen at any time. While some areas are prone to floods and earthquakes, others happen by chance. All in all, portable storage is necessary during property restoration after a disaster. A mobile storage unit will help your property remain safe while your home or business is undergoing repair.
GoBox portable storage is a call away and delivers storage units fast enough to your location so you can save as many belongings as you can.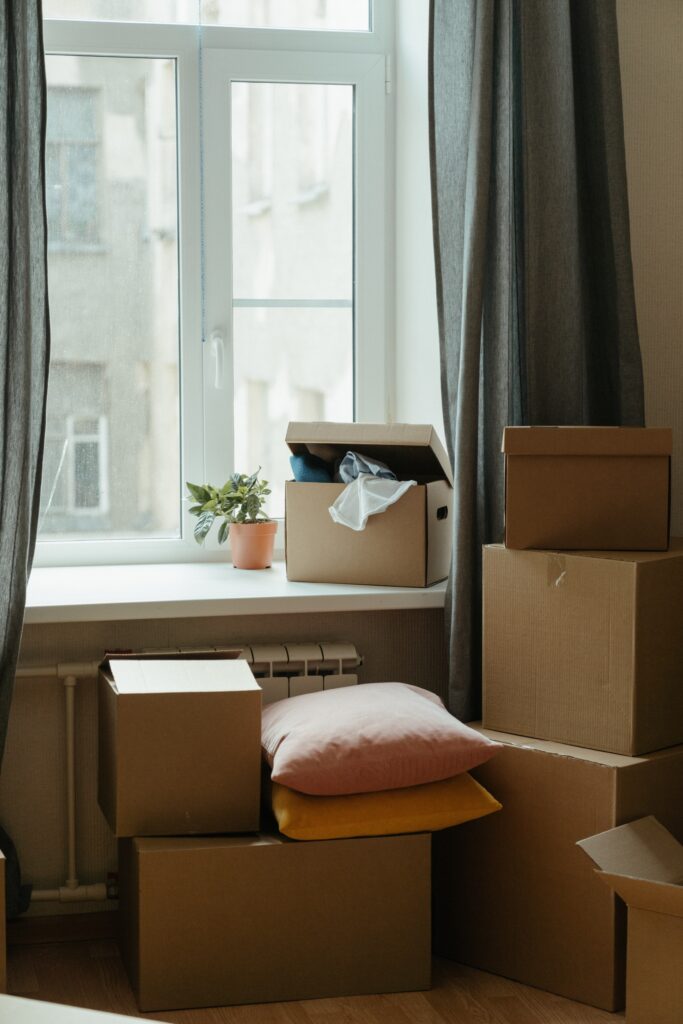 4. Short Term Storage Facilities
There are some unique cases where you require additional space for a short period. Most of the seasonal storage is for stock or maybe furniture or documents. We also provide portable storage for extra seasonal space. We have previously provided space for schools, offices, and community centers.
When you request a seasonal portable storage unit, we can deliver it to your site on short notice. Our storage units vary in sizes including 10′, 20′, and 40′ portable storage containers.
5. Routine Storage unit
Depending on your office labor force or the number of family members, space may not be adequate. At most times, hiring a portable storage unit is the best solution; however, the trouble of moving back and forth discourages people.
However, here is an great solution. If your property has free space in the yard or driveway, you could opt for a container delivered right at your location. GoBox portable storage units can sit next to your office or home.
Renting mobile storage is the best solution to having enough space while still keeping all your personal belongings close by. You can now turn around in any room in your office and home.
The advantage of renting a portable storage container is having all your extra items close nearby instead of shipping them to the warehouse and back home from time to time. Nothing would be better than having all the sporting gear, tools, furniture, clothes, and old stuff on your property.
Suppose your property doesn't have enough space for a storage container. In that case, you can always store it at our location.
7. Making room for a friend or family member?
The joy of having a new family member: a. Baby or cousin, grandma or grandpa can't be limited by space. If you have family members or a visitor visiting for a few months, you can rent a storage container to free up space in the house and have enough space for everyone.
Conclusion
A portable storage unit makes it easy to access your belongings without making anyone feel inconvenienced. Get in touch with GoBox portable storage to day to find out how we can help you with all of your storage needs.
[blocksy-content-block id="194″]
[blocksy-content-block id="229″]